Welcome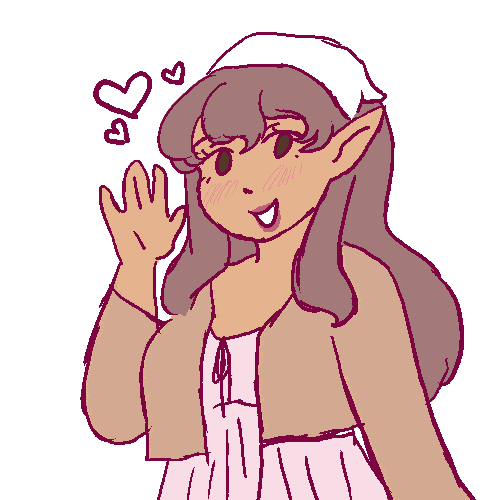 Hello I'm Caitlin and this is my little corner of the web! I post my interests, creations, and thoughts! I've been meaning to make a more centeral point for all of my art and intrests so here it is! (hopefully) Thanks for checking out my site!
I kinda missed the whole personal website scene so why not join decades later. While I have/use other social media this will be my dumping ground for assorted hobbies, projects, and thoughts that I don't feel like spamming twitter with. Lemme know what you think!
Some pages are still a work in progress. I'm still learning html/css so beware of broken/missing links, awkward spacing, and whatever else. This website is also made and edited on chrome so good luck to moblie users. Below is my uodate log so check back to see what's new!!
---
Update Log
05.07.23 - New Blog entry
04.28.23 - Fiber Arts Club and Alien Roommates OC pages made
04.08.23 - Crochet Gallery update, New Blog Post
02.27.23 - New Blog entry, Thoughts on Yakuza Babysitters
02.18.23 - New Blog Post
02.10.23 - Nintendo Direct thoughts
01.27.23 - Currently playing... and Media log
12.31.22 - New Game log page with Top games of 2022 and 2023 Releases, New Blog Entry
12.21.22 - Updated layouts for crochet gallery and charlie and friends
12.16.22 - New Blog entry
11.27.22 - New Blog entry, other misc code clean up
11.20.22 - New art pages: animal girls, charlie, Misc art updates
11.18.22 - New Blog Entry
11.06.22 - New Blog Entry, New pages - Vide games and ACNH
10.28.22 - New Blog Entry
10.22.22 - Crochet log, New Recipe
10.09.22 - New blog entry
10.05.22 - Home page update, New blog entry, added recipe page
09.27.22 - Added Hobbies page, New FO in Crochet Gallery,Updated links page, new blog entry
09.25.22 - Added Links page, created a banner, new blog entry
09.24.22 - Added Art page, New Crochet resources, updated themes
09.23.22 - Blog theme update, new blog entry, added guestbook