WIP
Group of college age girls that share the common interest of fiber arts!
Mia
She is a AYA Education Major wanting to switch majors. Her crochet speciality is tapestry crochet. Other hobbies include painting, html/css, and collecting
Lila
She is a Tourism, Hospitality + Event Management Major! Her fashion and style inspo is 60's-70's. Crochet speciality/favorite makes are granny squares. Her other hobbies are Baking, photography, and keeping house plants.
Kasey
They are an undecided Art major with 90's-00's fashion/style inspo. Her crochet speciality is freeform crochet. Her other hobbies include ceramics, skateboarding, and video games.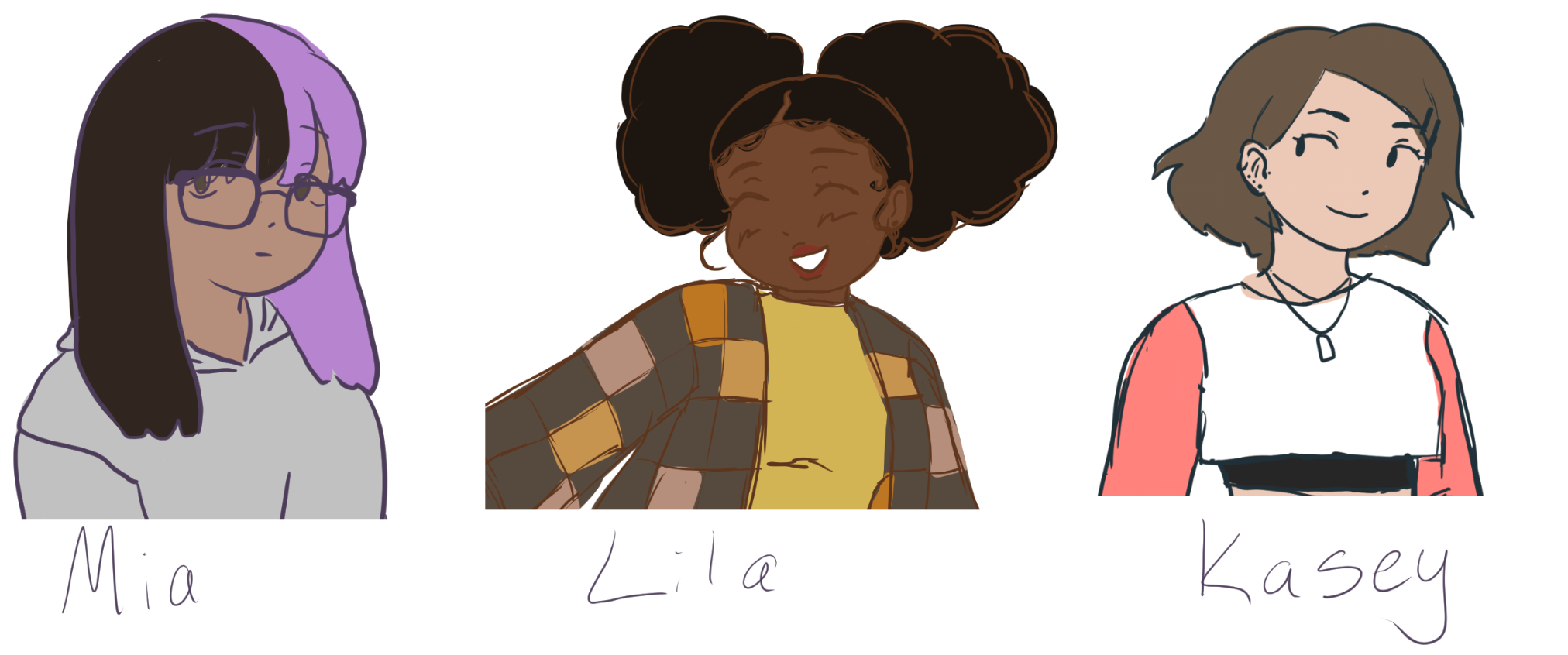 Three members of the fiber arts craft club! 2023